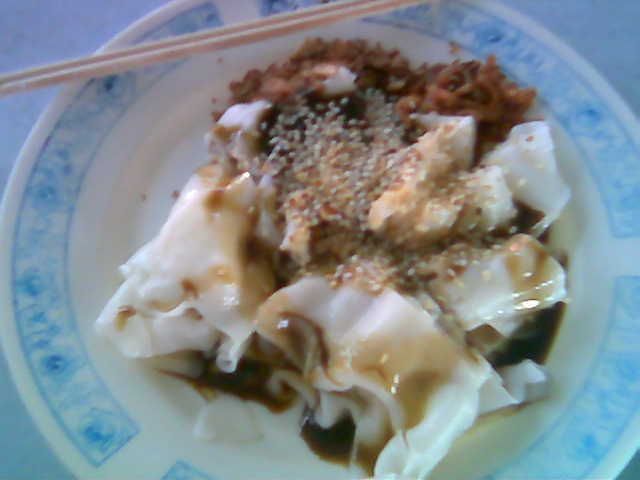 For years, hubbs and I have steered clear from eating chee cheong fun. The chee cheong fun that I am referring to is the Penang chee cheong fun, the kind that is served with "hair-ko" (prawn paste in Hokkien) and sesame seeds.
We just didn't like the taste of it, and hubbs even said it gave him a headache. For me, it was just plain weird.
"Hair-ko" in laksa is divine, so that's not the culprit. Neither was it the chee cheong fun, cos I LOVE to eat "toong-ku-chap-chee-cheong fun" (chee cheong fun with mushroom sauce), especially the one I get from dear Ipoh.
But recently, I think last week, hubbs suggested we bite the bullet and try chee cheong fun (what??!!)… Anyway, my parents claim that the chee cheong fun in Super Tanker is the best ever, so we figured, might as well go for the best, right?
You know what..? It didn't taste THAT bad at all. In fact, to cut a long story short, since that day, we have gone back and walloped 2 more plates. We've not have the courage to finish one plate *each* yet, but I don't see why not?