As the festivities of the Piggy Chinese New Year draws to a close with Chap Goh Meh a couple of days ago, I reminisce what happened throughout the 15 days of celebration:
We put up our very first live pussy willow branches to adorn and decorate our living room for Chinese New Year. I love pussy willows. And don't you think I did a good job decorating it as well?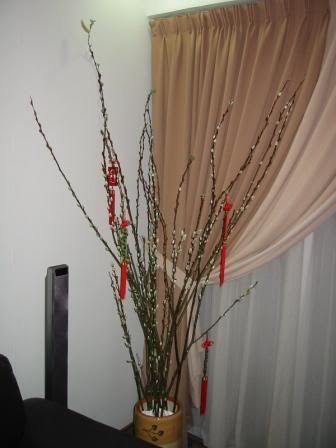 The authorities have yet to crack down on the use of firecrackers. We still hear and see firecrackers being fired up throughout Chinese New Year. Peak usage of firecrackers was during the eve of CNY, 8th night of CNY and chap-goh-meh.

I "lou-sang" 4 times this year. Will I be more prosperous? Only time will tell…..:
Have a good year ahead everyone!