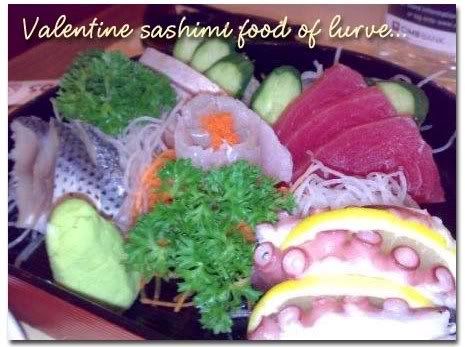 At first I wanted to blog about the Amazing Race Asia, but procrastination took control of my life and before I knew it, we were already watching the finale on Valentine's night, where Adrian and Collin were declared winners. It all went down to the final roadblock where Rovilson did not manage to put the flag to the country fast enough and where it proves that paying attention to all those erasers with flags on them when we were little paid off. I kinda felt sorry for Marc and Rovilson for not winning, because those two practically owned the entire race. They injected humour and entertainment in a race filled with stress and even more stress. If ever I participated in TARA, I would want to play it like Marc and Rovilson did. My hubby did state the obvious when he remarked "But they didn't win…", but you know, it was the way they ran the race that I want to emulate. Still, I am very pleased that Adrian and Collin won, despite the adversities and hardships they faced. Congratulations guys!
So now my dose of weekly reality teevee will just be American Idol (down to the final 24 this week!) and America's Next Top Model, which is a program I totally enjoy watching, together with Ethan boy too, of course. Too bad that while I was googling for the picture of ANTM, I accidentally discovered that the one shown on Channel V now has already been show in the US…. so I found out who won… shucks.
While chatting with Rinnah yesterday, I complained to her that I had lost my blogging mojo, save for updating Ethan's blog. The dry spell had finally gotten to me, as it had some other bloggers too. We both attribute this loss of interest to the Chinese New Year break. Too many angpows, nothing to write? Have to wait for chap goh meh to be over first? Go figure. I can't even bring myself to blog about the upcoming elections. This year, I will be voting in Penang for the first time in my voting history. The previous times, I had done my duty as a citizen back in Ipoh. The poster war will be starting soon, I expect. Candidates are probably busy choosing their most trustworthy and honest-looking pictures to print on banners and posters that they hope can withstand the wind, the sun and the rain. So far, I have only seen BN's banners with the tagline "Keep Reinventing" sprouting out all over the island. I just printed out the details of my voting venue yesterday and am happy that it will be held at a school which is very close to where I stay…within walking distance too, if I am hardworking enough.
Oh, by the way, I am still craving yee sang and hope to lou at least one more time before chap goh meh comes around.
You may also enjoy these: