Being in a foreign country, we try as far as possible to do *something* during the weekends.  Although sometimes we really do feel like all we wanna do is to laze around the house, we try to make it a point to go someplace different.  And last Sunday, we decided to make a short trip to one of my favorite cities in the world: San Francisco.  Well, we didn't tour the whole of San Francisco, instead, we just went to Pier 39 and Fisherman's Wharf.
It must have been about 6 years or so since I had been there, and I definitely have very fond memories of this place.  On the way to Pier 39, we passed the Bay Bridge that leads to Oakland, and the view was absolutely breathtaking.
The weather was cool and nice, perfect for a stroll.  There were many people who had the same idea as us too, because that place was jampacked!  We went to Pier 39 first to walk around the shops, and of course, hubbs could not resist taking photos of the boats that were docked there.
I wanted a few pictures with Ethan too, but you know, that fella was so excited with the new surroundings, I guess he wasn't too happy when we asked him to pose for long. This was one of the ones that got away.  You can see my 22-week belly showing too! 😀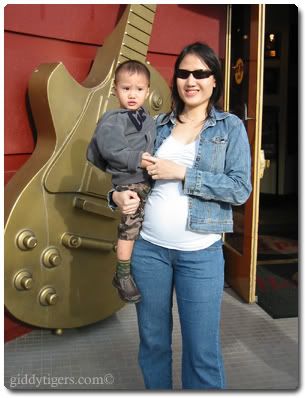 Next, we made a pitstop to look at the sealions.  They still had that cutesy sound I remembered oh-so-well, and most of them were basking in the sunset.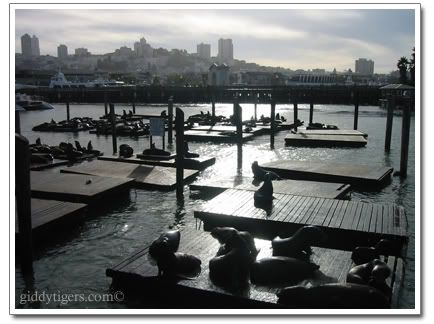 Then we took a walk over to Fisherman's Wharf because we wanted to get a bite.  There were many shops around, and yes, all of them served the very very famous clam chowder!
Some of the restaurants had dungeness crabs on the menu too.  These are very rare in Malaysia, but apparently, they are very easily found here in Fisherman's Wharf.  We opted NOT to have crabs that day,… can you imagine the havoc of having to peel crabs while caring for a toddler? Nuh-uh…not a very good combination at all!
In the end, we ended up at a restaurant called Boudin, which prides itself as being the place were the famous sourdough bread all started.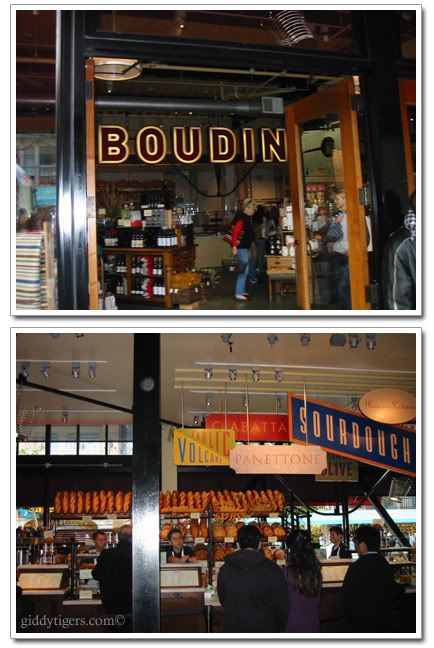 Here in Fisherman's Wharf, you HAVE to order the clam chowder in a sourdough bread bowl.  It is TO DIE FOR.  And since we were rather hungry, we added a chicken salad sandwich too.
I am still dreaming of the clam chowder now.   It was so thick, so creamy, so good (can you just taste it now?) ….and when you scrape the bread bowl at the end of it all, you just want to scream for more!  The chicken sandwich was surprisingly good too.  They put grapes in it – how's that for unique?
And does this look spell SATISFACTION with a capital S?