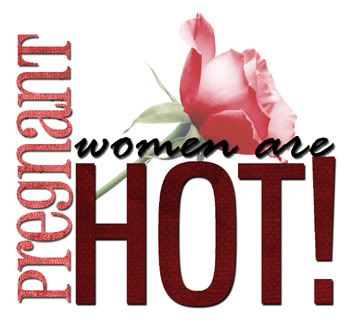 Credits
Elegant word art (pregnant hot) from Bethany
Tout le monde dit I love you papers & elements from Le Journal du Scrap
Haha…blame it on my pregnancy hormones acting up.  In any case, doing tags like these in my 38th week of pregnancy do take my mind off the kicks and punches the babe inside is giving me everywhere I go.   Helps divert my attention from the increasing pressure on my back and hips.  Makes me forget that I have to pee every few minutes….well, somewhat…
Thanks to Slavemom, here's the lowdown of how my first pregnancy went.  Check out the fullblown version if you are interested.
1. WAS YOUR FIRST PREGNANCY PLANNED?  Yes, in a way.
2. WERE YOU MARRIED AT THE TIME?  Yes, of course!
3. WHAT WERE YOUR REACTIONS?  I felt very happy and blessed.
4. WAS ABORTION AN OPTION FOR YOU?  Not ever.
5. HOW OLD WERE YOU? 30
6. HOW DID YOU FIND OUT YOU WERE PREGNANT?  Did a home pregnancy test.
7. WHO DID YOU TELL FIRST?  My husband.
8. DID YOU WANT TO FIND OUT THE SEX?  Yes (although the doc didn't bother asking us if we wanted to know before he told us!) 
9. DUE DATE?  14 February 2006 (but I think the doc changed the date to 19 February 2006 based on baby's size)
10. DID YOU HAVE MORNING SICKNESS?  Nope, just felt more tired than usual.
11. WHAT DID YOU CRAVE?  Pizza Hut's Super Supreme pizza and McDonald's Quarter Pounder with cheese
12. WHO/WHAT IRRITATED YOU THE MOST?  Leg cramps that attacked me without warning in the middle of the night.
13. WHAT WAS YOUR FIRST CHILD SEX? A beautiful baby boy!
14. DID YOU WISH YOU HAD THE OPPOSITE SEX OF WHAT YOU WERE GETTING?  Nope.
15. HOW MANY POUNDS DID YOU GAIN THROUGHOUT THE PREGNANCY?  About 27.5lbs (12.5kilos)
16. DID YOU HAVE A BABY SHOWER?  Nope, though I would have loved one.
17. WAS IT A SURPRISE OR DID YOU KNOW? See answer to Question #16.
18. DID YOU HAVE ANY COMPLICATIONS DURING YOUR PREGNANCY?  Nope, except that the contractions lasted about 2-3 days, with several false alarms.
19. WHERE DID YOU GIVE BIRTH?  On a hospital bed in the delivery room.
20. HOW MANY HOURS WERE YOU IN LABOR?  Donno how to answer.  The contraction pains lasted for about 2-3 days before I delivered.  But from the time of admission till delivery was about 6-7 hours.
21. WHO DROVE YOU TO THE HOSPITAL?  My hubby.
22. WHO WATCHED YOU GIVE BIRTH?  My hubby, the nurses and my OB/GYN.
23. WAS IT NATURAL OR C-SECTION?  Natural
24. DID YOU TAKE MEDICINE TO EASE THE PAIN?  Only laughing gas (which I took too much and made me throw up after that)
27. HOW MUCH DID YOUR CHILD WEIGH?  2.5kilos
28. WHEN WAS YOUR CHILD ACTUALLY BORN ?  January 31 2006.
30. WHAT DID YOU NAME HIM/HER?  Ethan
31. HOW OLD IS YOUR FIRST BORN TODAY?  3 years old.