The dreaded blogivitis has infected me
Courtesy of germs from Miss ParisB
There's no known cure and certainly no vaccine
I've really got it bad, let me tell you what I mean…
The disease has made me obsessed with photography
Cuz every thing imaginable is always blogworthy
My favorites are pictures of food I've eaten
Like the roti pisang I had, which tasted like a meal from heaven!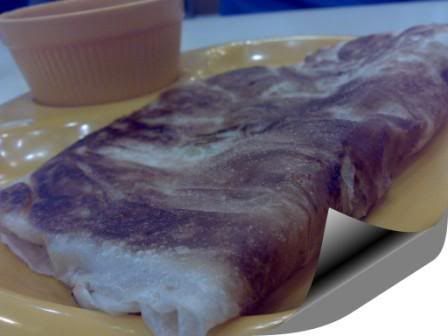 Blogivitis made me re-explore photo editing
To showcase pretty pictures for a more pleasurable viewing
Learning from a si-mou, a si-fu and an expert down under
I'm constantly improving, thanks to all my "masters"!
The Google Reader is my trusted friend
A mandatory source which I can depend
I totally rely on it for my blog-hopping journey
Subscribing to feeds, there's no such thing as too many!
Blogivitis has made me more organized
My RSS feeds are now grouped and systemized
This allows speedy reading and efficient commenting
Every second is a breeze, I'm certainly not complaining!
I live on comments, I find something to say
I simply need to leave at least some comments each day
I get all excited when new comments come my way
It shows my efforts are really starting to pay!
I suddenly find myself behaving rather strangely
Things that previously I would never ever be
The disease forced me to upgrade to an N73
Now I don't have excuses like "My camera's not with me!"
And if I do spot an interesting tag
I'd wish and wish for it to be in my bag
I'd even start drafting what I would write
Just in case I get tagged; you never know, I just might!
Now, my days all revolve around blogging
Although my mind's a blank, I'll think of something
The blogging ideas are kept in my head
And stay right in there even when I go to bed!
I get my dose of the latest news feed
Not from the papers, but from blogs I read
News on blogs , they spread like wildfire
I get the scoop hot on the wire!
And lastly the symptom that proves I've contracted it
Is when my lunch, I will willingly forfeit
Just to crack my brains over long detailed poetry
In order to fulfill a meme as a blog entry!
The following people will now be infected
I give you Blogivitis, so now you're affected
Pink Cotton, Aikie and the Hijack Queen
Angeleyes and of course, how could I forget Jazzmint!