This *supposedly* easy tag from Chen turned out to be quite an adventure in itself, not only because it took me down the technology memory lane, but because I had to hunt down pictures of my previous cellphones. Lucky thing it wasn't those really huge "tai-kor-tai" that resembled some generator. That would REALLY give away my age…hehe… Good thing too that the ever-resourceful Rinnah helped me look for the picture of my first cell phone.
List down the following:
1. The phone(s) that you owned previously
2. The phone(s) that you're using now
3. The phone(s) that you're looking at to replace the current phone
My first phone – Ericsson T18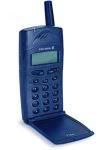 I honestly could not even remember the model of this phone, so I had to rely on knowing what it looked like to get the model. This was my one and only flip phone, and at that time, this phone was pretty sleek compared to its bulkier counterparts. I had a blue one (like the one shown in the picture) and it came with an antenna which I suspect emitted quite a fair amount of electromagnetic rays. I remember using this phone to "boil phone porridge" with my hubby (then boyfriend) when he was working in the US at that time. An hour on this phone would make my head somewhat dizzy. Well, the phone battery's life eventually ended, so I got a new phone, which marked the start of my devotion to Nokia phones.
My 2nd phone – Nokia 8250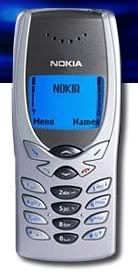 The thing I love about this phone is its cool blue screen. It was functional at its best, and I didn't care that it could not support images, nor surf the net, cos I wasn't into those kinda things. It also survived a few falls, and served me well. The reason I moved on to my next phone was also because the battery life had run out.
My 3rd phone – Nokia 6020
My first camera phone! Although the pixel resolution left much to be desired, I was happy that I had a phone which supported images. When people asked me about my baby boy, I could proudly show them his picture using my phone. This phone was light and compact, and very professional looking. In fact it still works perfectly well, and since I got myself a new blogging phone, I passed this phone to my Mom.
My current phone – Nokia N73
Blogging made me switch to my current phone. The N73 has fantastic camera and video capabilities, and served my blogging needs entirely. Oh, if you haven't yet heard, my phone is SEXY. I love it to bits and don't intend to change it anytime soon, so I am skipping Part 3 of the tag šŸ™'
Finally, I am tagging the following peeps, whom I think are *phone* people:
Michelle
Hijack Queen
Paris Beaverbanks