Having a baby in the States is so much more different than the experience of having one in Malaysia.  Well, as I had mentioned before it takes quite a while to land an appointment with the OB/GYN, as opposed to Malaysia, where I could call up at 11:00a.m. and have an appointment set up at 2:00p.m. the same day, at worst I would have to wait two or three days later.
There are so many new things I am experiencing now:
Unlike in Malaysia, the OB/GYN's office does not come equipped with an ultrasound device and a patient's bed.  Instead, every OB/GYN has a separate room with a bed and other equipment, where the patient is ushered into, and then the doctor will come by and do the checkup.
Appointment reminders are in the form of an automated phone call, where you are reminded to come at least 15 minutes before your appointed time.  The last appointment we had, we were there 20 minutes before, and we were amazed that the entire checkup finished in about 15 minutes!  The wait time was only 5 minutes.
Ultrasounds are not done at every checkup.  I heard that throughout the gestational period of the pregnancy, only two ultrasounds are performed.  And it's not hard to see why!  The ultrasound is performed in the radiology department, where an appointment has to be made (everything is about appointments here!).  And that's not all, the ultrasound is VERY thorough.  They take like 15, maybe more, pictures of the baby from all angles.  And after that, all the images are saved in a CD for you to take home and look at.  The radiologist took a longer time with mine, because the baby was moving a lot and it was hard to get a good shot.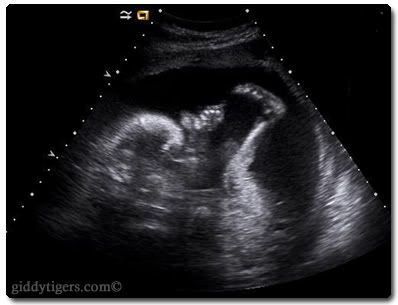 There are also lots of tests that need to be done.  But since I only started seeing the doc here when I was 21 weeks along, I guess I *escaped* some of them.  The tests are all so very thorough too.  Even though I had a urine test done the last visit, I am also required to have a glucose test done, which is really a blood test.  The lab has already provided me with a big bottle of glucola, which I have to finish within 5 minutes.  I think it's close to 300ml!  My blood will need to be drawn precisely 1 hour after drinking the glucola, BUT I need to be at the hospital 15 minutes before the 1 hour.  If I arrive too late, I'll have to redo the test.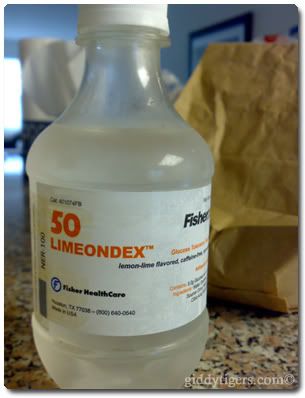 I haven't decided when I can make it for the test yet, but redoing it by drinking the entire bottle of sweet solution is definitely out of the question.
Well, other than that, baby is doing fine.  Been kicking a lot lately in all directions and at all times of the day.  I think we have a really active one on the way! 😛
You may also enjoy these: