I always equate the Klang Valley with great Japanese food. Somehow Penang just doesn't have as many good Japanese restaurants.
I remember when I stayed in The Eastin during one of my business trips sometime back, I savored the excellent Japanese food at the Japanese restaurant in the hotel. I was travelling by myself then. Grabbed myself the daily newspaper, traipsed down to the restaurant at about 8:00p.m., and ordered a meal fit for a queen šŸ™'
I also remembered having had great Japanese buffet meals in KL, with a delectable spread that left every diner for want of more.
Last Sunday I had the chance to try another Japanese restaurant, this time in Damansara Uptown. Called Umai-ya, the restaurant is sandwiched between Izzi and Starbucks. They have an area for tatami-like seating, where the tables are lowered in such a way to allow patrons to be seated in a normal way but the table height is at chest level. We chose not to dine this way because there was no way we could fit a baby chair in.
The bento sets were priced quite reasonably, and we each ordered one. I, of course, had to order the sashimi set.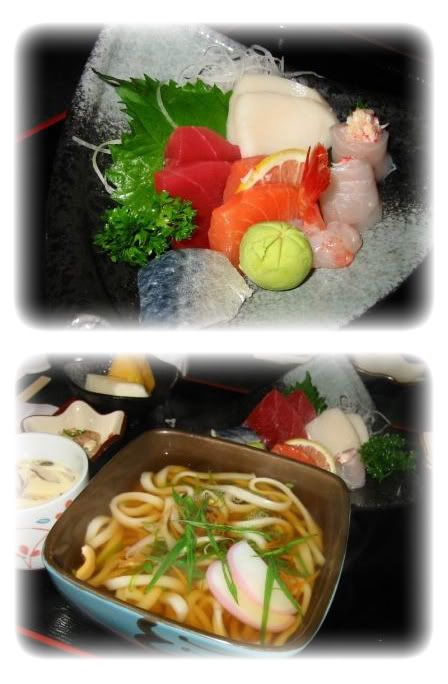 Freshness is essential when it comes to eating sashimi, and I was pleased to note that each and every piece was succulently fresh. Even the raw prawn didn't had that raw taste which was apparent in some raw seafood. I especially love the thick chunks of salmon sashimi, especially when I had them coated in wasabi.
They say the way to evaluate a Japanese restaurant is to taste its chawan mushi. And boy was the chawan mushi good! For one, it had all the mushrooms in the world. And being a mushroom lover, it was all I needed to know this was one of the best chawan mushis I have ever tasted. It also had one gingko nut in it, which was a pleasant addition.
The one thing that is an absolute must-order is the dragon maki. Tempura prawn wrapped in sushi rice with unagi and slices of avocado, each bite was made even more sensational topped with the compulsory wasabi. This was rather pricey though but very worth it.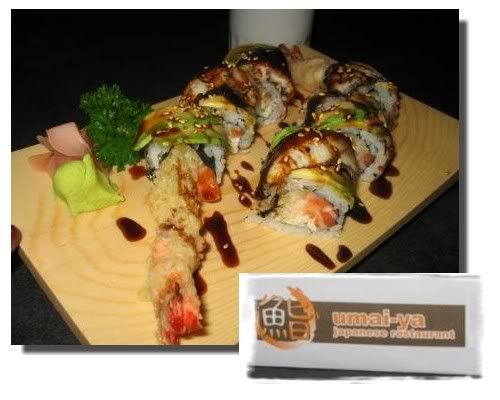 Would I come back again? What do you think? I'm still dreaming about it, even now.Ā  Anyone wanna courier some dragon maki over to Penang soon? šŸ˜€
You may also enjoy these: