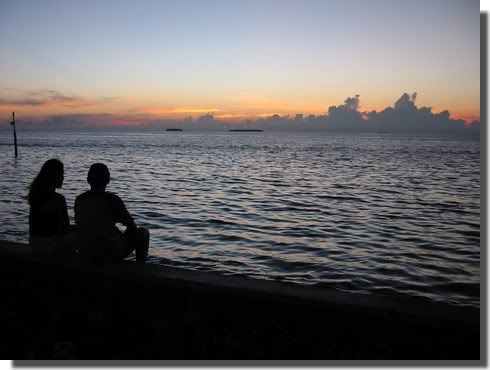 Is the silver lining a mere cliché or is there indeed really one somewhere out there? Because all I see now are dark, dark clouds that are slowly but menacingly rearing their ugly claws all around me. Waiting for that opportune moment when I am at my weakest to launch their deadly attack. There ain't no silver lining, and no lining in any other color too that can be seen. Nuh-uh. Not from where I am standing…
And what about the saying, "Everything happens for a reason." I myself have at many times said this in consolation to many a friend. I believe it to be true. But yet, I am still trying my best to say it to myself now. I know that God has a plan for me and that I should put everything into His Hands for now, because who am I to question Him?
Although these circumstances are making me call out in desperation, I endeavor to be strong at heart. It's difficult and is taking every ounce of my weary being. I persevere. For that one last gasp attempt.
And I am hopeful. Still.
Hoping and praying that maybe,…just maybe…. that elusive silver lining will make its presence known. SOON. And when that happens, I will welcome it with open arms.