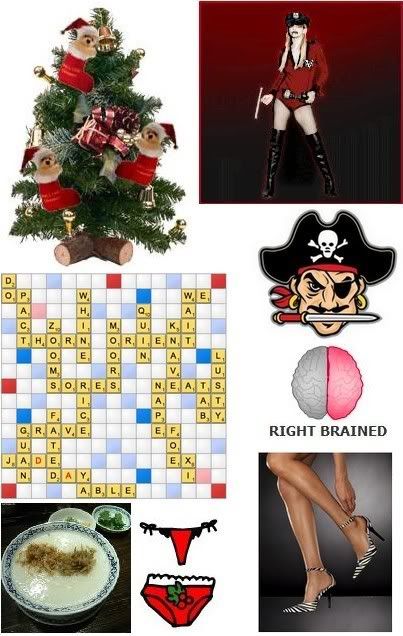 I thought it was a fad, a passing phase. But Facebook has certainly proven that it is a force to be reckoned with. I signed on to Facebook a few months back, innocently thinking that it would just be another one of those friendship tools which would eventually disappear with time. But Facebook is here to stay I tell you. In fact, it has taken over the lives of so many unsuspecting people, they are still wondering what hit them.
I didn't do anything in my Facebook for a few weeks after signing up, then the addiction caught on after I read about all the awesome stuff bloggers everywhere were doing in Facebook. Pokes and hugs and tickles and virtual gifts were just the beginning of a relationship that promised so much more. First I was hooked onto Pirates. Somehow the prospect of bombing someone else's ship and scurrying away with gold coins was too good to resist. That craze didn't last long though. There were just too many other things on Facebook that tickled my fancy.
Rinnah initiated a few Scrabulous games with me, and I in turn started a couple with SA and ECL. It was as if I was transported back to my childhood Scrabble-playing days, though I discovered that in Scrabulous, you will get 7 letter tiles only if you are leading the game. I've been inactive for quite some time now, rendering these Scrabulous games inactive too. I'm however beginning to slowly get on track and my target is to complete these games really soon… although I still cannot understand why my inactive game with ECL made her a winner instead!!! Hmmm…..
The Rock Paper & Scissors (RPS) craze then caught on. There was just something addictive and oh-so-familiar about this game that made it hard to resist or turn down a challenge. Or challenge back….!!! I was aghast that there were some people who were already deemed as an RPS overlord or Grand Supreme Master. Victory over the Grand Supreme Mistress has eluded me for such a long time though. Not until recently have I managed to win a challenge over her. However, RPS has since also taken a backseat to make way for fighting with Vampires, Werewolves and Zombies. All the while safeguarding my undies from being stolen…but wait, I just realized that my Moolah has been decreasing because I have been neglecting it. SIGH… now you know how addicted I can become?
Lately, Facebook has also reconnected me to my school friends from Ipoh. Someone's someone's someone's friend had my name in their Friends list and that's how one by one they found me. I never cease to be amazed at how technology brings us all together, although virtually. And although I may be attacked by rabid werewolves, had hot potatoes and wet balloons and even soiled diapers thrown at me, I still keep coming back to Facebook. Why? Because I find it liberating and unique…okay, okay, I confess I am a Facebook addict. Hey, did I tell you my IQ score yet? 😛
You may also enjoy these: